2-course menu in fryer A Nassa
"A Nassa" is a modern fish fry house, where love of the sea and cuisine come together to create unique and genuine dishes.
Everything on the menu is prepared the same day under the watchful eye of the customers, with simple, first-rate ingredients.
Everything is served in single cartocci [paperbag] and fried by the meter.
But in addition to fried food, 'Anassa also prepares traditional local dishes such as Cùscusu.
"A Nassa" is located in the historic centre of Trapani in Via Serisso, a street from where you can see the two seas of Trapani.
Closing day: TUESDAY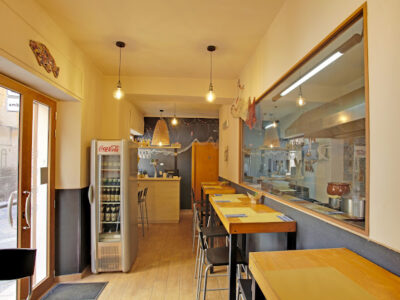 Activities
Special two-course street food menu in fryer A Nassa di Trapani, with a bag of fried fish.
