Gambero rosso e pescato del Mediterraneo
via Passo Enea, 70 - 91100 Trapani (TP)
Overlooking the sea, the B&B Maryjosè borders several equipped beaches, in a place with a spectacular view, in the historic center of the city.
Strada Marsala, 271 - 91100 Rilievo (TP)
3-star hotel 10 minutes from the airport with bio-design swimming pool, wine bar and cellars for a relaxing and fun holiday!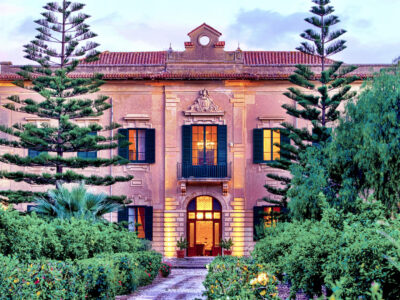 via Marconi, 218 - 91100 Trapani (TP)
Prestigious structure at the foot of Mount Erice, with rooms and apartments surrounded by a large ornamental garden, an olive grove and an orange grove.
